The English College has always had close ties with the British Embassy, so it was a pleasure to welcome the UK Ambassador, Matt Field, into school last week.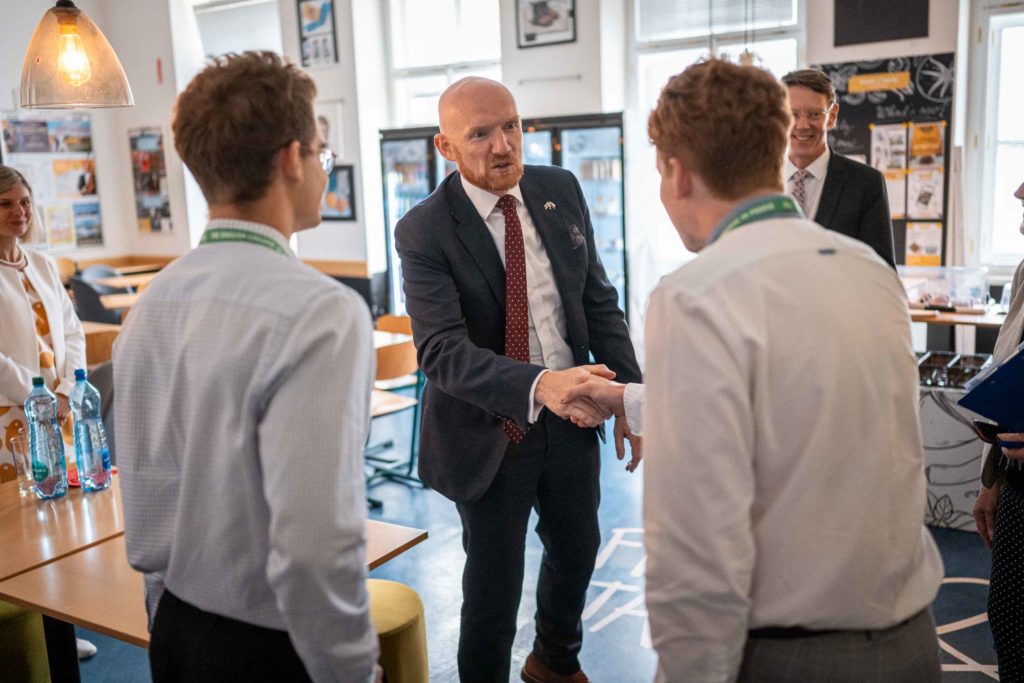 Model United Nations Conference
Students wanted the Ambassador to hear about their plans for a MUN Conference in November. The purpose behind MUN is to show students what the United Nations does. It also encourages them to research and debate the important global issues faced by countries around the world.
The theme of ECP's MUN conference is global peace. Our students believe that peace not only between countries and societies but also between individual peoples is vital. It is necessary to create supportive and passionate societies that will come together to solve world problems.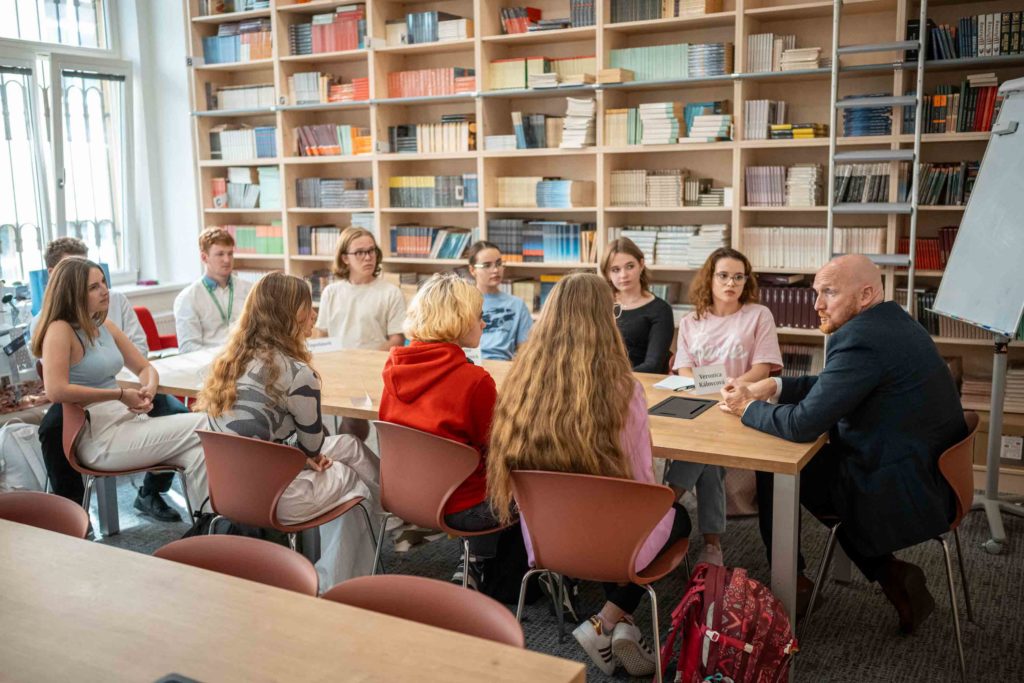 Careers Advice
The English College places great importance on providing students with access to information about careers. So, we were very grateful to Matt Field for agreeing to talk to a group of our aspiring diplomats. He told them about his own recruitment into the Foreign & Commonwealth Office. This included a language aptitude test that involved having to quickly learn twenty words in a language previously unknown to him and having to recall them later. He also had to take part in an exercise to test candidates' soft skills in negotiations.
Read the full article, including a paragraph about Brexit, here.