Fight Covid-19 with our Members
The BCC's initiative enters a new dimension during these difficult times. We present the initiative of our members with regards to the fight against the Coronavirus – so you can join them and fight alongside their ranks. We are in this together and we will win together.
"Your help can move the mountains."
   Support
Salvation Army

and their efforts!

Due to the declaration of a state of emergency throughout the Czech Republic, which also includes restrictions on the free movement of persons, we are cooperating on the operation of humanitarian accommodation facilities for homeless people. We want to prevent the uncontrolled spread of Covid-19 infection not only in this group but also outside it. We are currently running a hostel in Prague 7 and we are discussing other capacities. In the area of the low-threshold day centre in Ostrava, we increased the daily accommodation capacity by 2 tents borrowed by the Czech Red Cross.

The Salvation Army's social services centres for homeless people are still open at full capacity or at capacity as required by the situation. At the same time, they have prepared a contingency plan in the event of a reduction in the number of workers or are working on its completion.
---
---
We set most of our dormitories to run 24 hours a day so people don't have to leave the facility in the morning and can stay inside. In this case we are still helped by the Nocleženka project, thanks to which we will be able to cover the higher costs associated with this special operation.
"Nocleženka is a voucher in the value of 100 CZK, which enables one homeless person to spend a night in the warmth, far away from the outside dangers. Nevertheless, it does not include the overnight accommodation only, but also further assistance and development of Salvation Army's services for homeless people." 
→ For more information on the Nocleženka project click HERE.
Unfortunately, we still have a lack of face masks and respirators, despite the huge help of many people who sew them at home in their free time or from other organisations. We would also need disinfectant stands.
→ For further information on the whole initiative visit HERE.
We are very grateful for each and every volunteer in these difficult times and we ask potential applicants to contact the nearest Salvation Army unit.
→ All contacts can be found HERE.
"We would greatly appreciate any help from all those of you who can support us."
  Employee Assistance Program by
Assessment Systems

is here for you!

The Employee Assistance Program by Assessment Systems is a tool created to help employees effectively overcome their problems in any area of life. It is based on a confidential consultancy service nonstop 24/7 which is provided to the employee by qualified professionals – psychologists, psychotherapists, doctors, legal and financial advisors, while confidence is guaranteed.
---

---
The Employee Assistance Program (EAP) is a benefit program which is intended to help employees facing various difficult life situations. Dissatisfaction in employees' personal and work life can greatly affect performance, absence and fluctuation rates. With the EAP, we target this undesired phenomenon which makes a big impact on cost reduction while it also induces an increase in employee productivity. Full description and structure of the programme can be found HERE. For further information, contacts can be found below.
→ Web: CLICK HERE
→ Mail: infocz@asystems.as
"Help your people to overcome personal challenges in times like these!"
  Join the very different Spring Olympic Games with
Sue Ryder

!

We started planning the Spring Olympic Games at the end of 2019. We wanted to include volunteers, the families of clients and you. To the clients of Sue Ryder, the games were to bring movement, time meaningfully spent and manageable exercise.

Today, everything is different! At Sue Ryder stadium there is a team of carers and clients who are cut off from their closest ones as well as the rest of the world. They can't eat together or have any group activities. We are preparing for the possibility of quarantine for the whole Sue Ryder retirement home. And still many more elderly people are struggling with their current situation at home.
---
---
Because of this, the disciplines of the spring games are completely different from what we had planned. Protection and disinfectants for Sue Ryder carers. Activation and rehabilitation during total isolation, hours of counselling or psychological support for Sue Ryder clients. That is needed most at this moment. For more information on the Spring Olympic Games click HERE. We would greatly appreciate any help from you. Thank you!
→ Web: CLICK HERE
→ Mail: jana.duskova@sue-ryder.cz
"Support the athletes at Sue Ryder stadium from your home pitch!"
 In need of face masks?
Ivana Rosova Fashion Group

has got your back!

While the Czech government imposed a face mask requirement, the World Health Organisation (WHO) now recommends that every person should wear a face mask in public too.

With that in mind, we have designed a variety of face masks, made of sustainable, eco-friendly materials, perfect for everyday use in a variety of colours.

Every mask is handmade and made by Ivana Rosova Fashion Group (IRFG) in Prague, as well as partnering factories throughout the Czech Republic. Your mask purchase not only keeps you safe, but it also helps to employ Czech garment workers.
---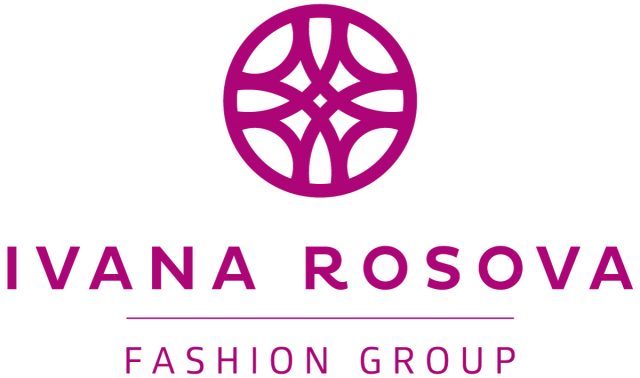 ---
We are also producing masks for seniors, medical professionals, first responders, hospitals, patients and their families. In order to maintain this charity supply, all proceeds from your face mask purchases at IRFG are going to purchase more textile and accessories for face mask production. For more information or large orders, you can find the contacts below:
 → Shop textile face mask HERE
→ Web: CLICK HERE
→ Mail: info@ivanarosova.com
→ Phone: +420 603 929 881
"Protect yourself and be considerate to others, it is the only way how we can stop the virus. Let's master this issue together!"

---
DISCLAIMER: The WHO now recommends that every person wear a face mask in public to help stop the community spread of COVID-19 coronavirus). These masks are not surgical grade nor do they replace medical grade Personal Protective Equipment (PPE), but if you cough or sneeze, this mask reduces possible transference of viruses. It does not totally eliminate the risk of contracting any disease or infection. We urge you to please exercise safe hygiene practices and social distancing as well as refrain from touching your face. Please be sure to follow the advice of the WHO and your health care provider to keep yourself safe.
  Business coaching and Mentoring by
Brigitte Lintner

is here for you!

I am Brigitte Lintner, an Austrian, who has lived in Prague for more than 20 years, previously working for Ceska Sporitelna (risk management, internal coach for 7 years) For the last three years I have been working as a Business Coach and Mentor and I have been involved in the Chamber's Mentoring program, Equilibrium, for a number of years. A few years back I also joined the Steering Committee.

Considering I feel very much connected to the British Chamber, its values and mission and its approach of supporting each other, I would like to make an offer to its members as well as participants in the mentoring program Meant2Grow (in addition to my contributions to Equilibrium).
---
---
Since the beginning of the COVID 19 crisis we all have been solving ad hoc issues, setting up IT systems for video calls, learning how to manage virtual teams, getting used to multitasking on so many levels, figuring out how to keep the business going etc. and my guess is that many of you have established somewhat of a routine by now. In my view that is only part of the equation however.
What will it be like once we go back to "normal", what will the new "normal" be? How can we deal with the changes that no doubt will happen or have happened already?
What can we do or what do we have to do to change our mindset?
How can we ensure an internal transition in order to come out again with new energy, a new commitment and experiencing a new beginning?
---
To answer these questions and to support you and your employees, I would like to offer you my services as a Business Coach and Mentor with a specific offering addressing:
The issues of transition
Facilitating your change of perspective
Supporting you to put an "order" in your overwhelmed state of mind
Allowing you to take a deep breath and invite you to access your own resourcefulness
Supporting you in finding a way forward
Providing a 100% safe space (usually one hour per meeting) to decompress, think, and to reflect
What I cannot do:
Solve your specific problems
Have concrete answers for your difficult situations
Do the work of a psychologist, therapist or counselor
---
I have been working as a coach for 10 years, am a member of the International Coach Federation and as such am subscribing to their Code of Ethics – hence all conversations are 100% confidential. I myself also work with a coach and coach supervisor on a regular basis in order to continue my learning and provide a professional space for my clients.
→ For more information please visit my website HERE
---
To set out the framework, our first call will have a number of areas of discussion:
Are we comfortable working with each other in terms of expectations and trust to have a fruitful working relationship
Define how we will work with each other and the coaching goals
The number and frequency of coaching sessions
How we will draw the coaching to a close
---
The sessions will ideally be held through a video call, using Skype, Whatsapp, or Facebook Messenger – which makes the conversation more personal. I can offer 3 coaching sessions for free (per person).
If this is interesting for you, pleaser reach out to me.
Web: CLICK HERE
Mail: lintner.b@gmail.com
  New laptops for
Sue Ryder

needed!

We take care of donors, thanks to whom Sue Ryder can serve as a guide to growing old with dignity. Until May 10th 2020, our base was in Michelský dvůr. Returning there is not and will not be possible for a long time. Our office must remain available for our team of carers, in the case that the retirement home is quarantined.

We work from home and several of us will continue to have to share our old personal laptops with children attending school. Because of this, we turn to you with a bold request.

Will you please support us with a gift, so we can buy some new "tech"? If your answer is yes, then please CLICK HERE.
---
---
If you require more information, please take a look below:
→ Web: CLICK HERE
→ Mail: jana.duskova@sue-ryder.cz
"To share with another is a virtue. But sharing one old computer with someone is just the worst."